Influencer marketing has grown from being just a fad to a necessary tool in consumer marketing. This is because influencers are generally more trusted than celebrities and members of one's close circle.
This is why many savvy business owners are making influencer marketing a core aspect of their social media marketing strategy. According to Shopify: 
80% of online marketers get significant results from influencer marketing. About 75% of businesses have influencer marketing in their marketing budget.
However, like all marketing tools, influencer marketing works best paired with a sound marketing strategy. 
In this piece, we will show you how to get the best results with influencer marketing.
What Is Influencer Marketing?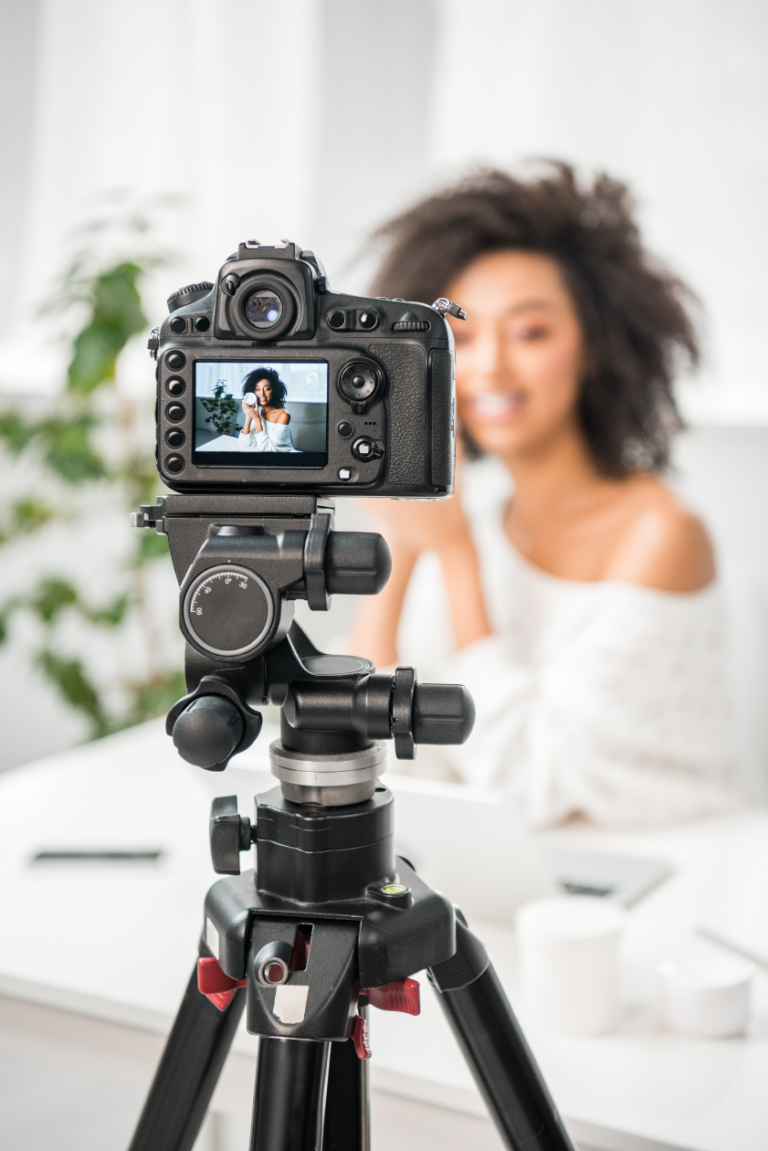 Influencer marketing simply means working with social media content creators and users to market your brand, products, and services. In return for marketing your brand, you can offer many forms of compensation like cash, free products, discounted products, or all.
You can choose to dole out the compensation based on their amount of work, results, followers reach, or post engagement.
The best way to do influencer marketing is to think long-term. That way, your brand awareness will increase as the influencer gains more exposure. It will also give your influencers a chance to understand your brand better and provide better representation.
Is Influencer Marketing A Smart Choice For Small Or Medium-Sized Businesses?
Yes! Influencer marketing can grow any business regardless of its size or budget. The deciding factor is not the size of the business but the marketing strategy in place.
Some of the benefits of utilizing influencer marketing are:
Increased audience reach: With influencer marketing, you can reach social media users who are not following you on your platforms or using your preferred social media platforms. This can be a great way to attract people outside your niche who might be interested in your brand.
Makes your brand trustworthy: Many people won't believe what you say about your brand because… well, it's your brand. Having an outsider, especially one with a significant social following, collaborate on what you say about your brand can help you build trust.
Boost your social media following: A shoutout from an influencer can drive attention to your social media handles. This can, in turn, boost your following on social media. 
Furthermore, many people will follow your brand simply because their favorite influencer does. Many fans pay attention to "who follows who" on social media.
Create leads and convert sales: With a sound influencer marketing strategy, your influencer can help you generate leads through their recommendations. This can drive traffic to your website and increase sales.
Boost your SEO: Social media plays a huge role in SEO. If many people are talking and linking to your brand, your brand will rank higher in search results. We are not just talking about search engines. 
Suppose you deal in beauty products and there is a lot of conversation regarding your products. In that case, a search query for beauty products or keywords related to your brand on social media platforms will show your name in the first few results.
How To Create An Influencer Marketing Strategy That Works
To create an influencer market strategy that works, you need to outline your:
Objectives

Methods

Evaluation metric
You can do this independently or have a top-rated digital marketing agency develop a comprehensive marketing strategy on your behalf.
What Are The Objectives of Influencer marketing?
As a business owner, you need to think first in terms of what benefits your brand. This can mean different things to different businesses.
Here are a few areas for consideration. You can incorporate more than one as your marketing strategy objectives.
Brand awareness and recognisability: You want more people to know your brand, its value and recognize it when they see your promotional materials elsewhere.
Increase following: You want to increase your number of followers on your social media pages or gain more email subscribers. You can also use this to generate leads.
Boost engagement: You want to get more exposure and engagement on your content. Let's face it, the more exposure you have, the more engagement you are likely to get. It's how social media works.
User-generated content: User-generated content is a great boon. It increases your brand awareness, boosts engagement, and increases your following. It pays to have an influencer drum up the excitement when you call for content.
Sales and leads: if you simply want to make more sales and generate viable leads, focus on affiliate marketing, contests, and discount codes.
How Do You Make Influencer Marketers Achieve Your Brand Objectives?
Working with influencers goes beyond merely asking for a shoutout. Of course, a shoutout can bring tremendous results. But there are other ways to ensure you get the best out of influencer marketing.
Here are a few ways that could feature in your influencer marketing strategy:
Affiliate marketing: This is a way to compensate influencers based on their sales. You give them a unique link or code and then pay them a commission whenever someone uses them to purchase from your brand.
Reviews: You provide free samples to the influencer and ask them to share their experience/feedback on social media. This can get a lot of attention as people are interested in how your products work for others. You might have to provide extra compensation aside from the free samples to the influencer.
Shoutouts: The good ol' shoutouts! Shout Hours still work, especially when the influencer has a wide following, huge reputation, and is not directly affiliated with your brand. You can get the influencer to talk about the latest product by your brand or new improvements you are making.
Contests and giveaways: You can sponsor a contest or giveaway hosted by an influencer. For extra benefits, require the participants to perform an action like tagging you in their entries, using a brand hashtag, following you, or sharing a picture or review of your product.
How Will You Measure The Success Of Your Influencer Marketer?
An influencer marketing strategy works when you achieve your objectives. This is why you need to define what success means in terms of your marketing objectives.
If you are running contests, define the minimum number of entries you want. For affiliate marketing, you could also set a minimum number of sales.
Having a benchmark will help you measure the performance of your influencer and if you should continue working with them.
A side note: You should evaluate all the results of your influencer marketing strategy before you change methods or influencers. 
For instance, if you target more sales and you get more followers. You want to see if the increased following can translate to more sales. If it can, then you can fine-tune your strategy to draw in more followers and convert your followers to buyers.
Ready To Begin Your Influencer Marketing Strategy?
In this digital age, influencer marketing has become an important marketing tool for business owners who want to achieve their brand objectives. 
With this article and other resources on our blog, you can create a competency marketing strategy to increase brand awareness and build trust, generate leads, and increase sales.
But if you want to cut through the guesswork and gain impressive, sustainable results, take advantage of our complimentary consultation for business owners.