LinkedIn marketing is a competitive field for B2B brands because 96% of B2B content marketers are already on the platform.
The challenge is to:
cut through the chatter
reach out to prospects
create striking conversations
convert your leads into customers
Thankfully, there are clear strategies that can help you achieve these goals. However, these strategies are not shortcuts. Expect to put in a bit of creativity and resources. But when you implement them right, these strategies can create a torrent of leads and help you achieve your marketing goals.
This article examines five of the best strategies for using LinkedIn to attract customers. We have explained them thoroughly to help you create a successful LinkedIn marketing campaign.
1. Profile Page Optimization with LinkedIn Marketing
Over 58 million businesses on LinkedIn compete for the attention of its 830+ million members. That amounts to 15 users per business if shared evenly. Of course, this is not the case but you get the point. 
Some companies will get much more, while others will struggle to get even one qualified lead.
Accordingly, you need to optimize your company profile page to set your B2B brand for success. Your goal here is to showcase your brand's story and its products and services. You want every visitor to follow your company page and want to learn more about what you have to offer.
According to research, optimizing your LinkedIn company page can increase your brand exposure and purchase intent by 33%.
Ready to get maximum engagement and lead generation capabilities. Here are some key areas to optimize.
Profile image and banner: When making first impressions, your profile image and banner are squarely in the center. You want to use a simple company logo for the profile image. You can experiment with creative icons and quotes for the banner images.
About us: The "About Us" section allows you to sell your brand in 2000 characters or less. You want to share your brand story, goals and the value of your offerings. Your story should explain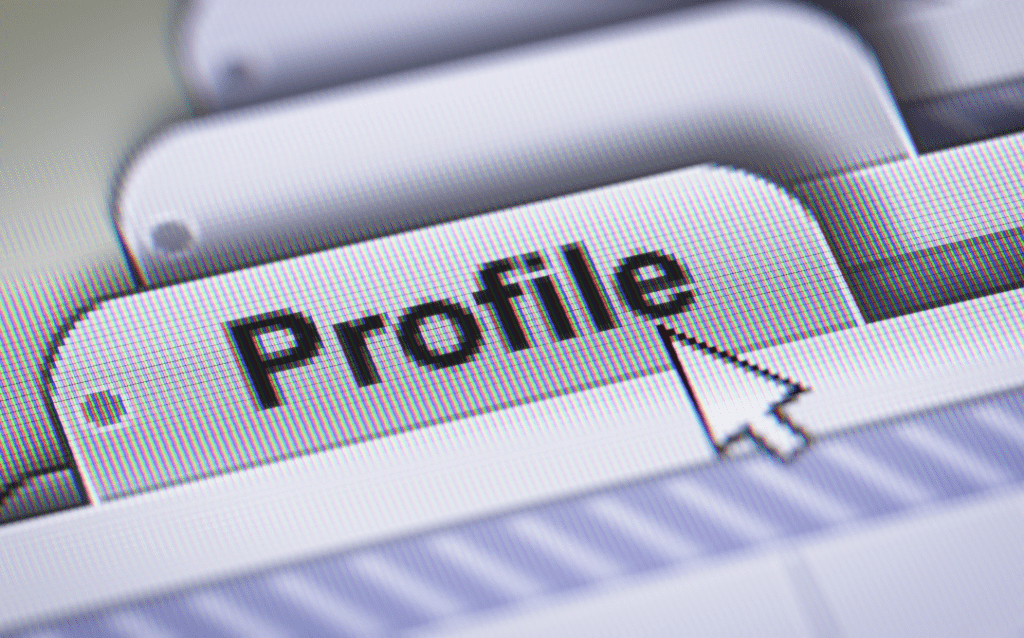 what your brand is
where it is based
its key offerings
current and future clientele
vision, mission, values
how visitors can contact your brand
Headline: Your headline should explain how you can help your clients and a compelling link to your call to action (CTA). LinkedIn offers five CTA buttons:

Visit the website
Learn more
Register
Sign up
Contact us
Your choice depends on the goal of your LinkedIn marketing strategy

Leverage new features: LinkedIn constantly offers new features to help businesses in their marketing. You should keep an eye on new updates and leverage them to grow and enhance your marketing strategies.
2. Showcase Pages to Market your LinkedIn Page
Showcase pages allow you to exhibit your brand products and services to a specific buyer persona. You can tailor each showcase page to different categories of visitors.
For instance, if you are in the retail industry, you can create Showcase pages for specific categories like women's items, sporting clothing, and seasonal outfits. Users can follow the relevant showcase page without needing to follow your main company page.
Here are the steps to follow to create a showcase page
Click on your company page's "Admin Tools Menu" and select "Create Showcase Page."
Enter the showcase page name and public URL
Put in necessary information such as logo, tagline, website links, images, and industry.
Click "Publish"
Note: LinkedIn allows you to create up to ten free Showcase Pages.
3. Start Your LinkedIn Group on Specific Topic
LinkedIn groups are a great way to find people interested in news, updates and other content related to your brand's industry. There are millions of LinkedIn groups, with some having millions of members.
Because of this, the best way to thrive with LinkedIn groups is to create a niche group. A generic group will put you in fierce competition against thousands of similar groups.
For better results, make the group focus more on how your group members can meet their goals rather than your product and services.
Of course, the goal is to advertise your B2B solutions. However, you want these solutions to pop up in the conversation naturally. Group members will leave the group post haste if it becomes a dumping ground for promotional messages.
The best approach is to strike up conversations with others of similar interests. These conversations will naturally give you great insights into your brand. They will help your prospects and recommend your solutions.
A few additional LinkedIn Marketing Solutions
Here are a few questions to help create a niche group that aligns with your products and services.
Do I want to use the LinkedIn group for brand awareness or lead generation?
Who is my target audience?
What type of content will be precious to my target audience
What are the questions and pain points common among my target audience
What are the common topics of interest that align with my brand?
What unique benefit can I provide to members of my group?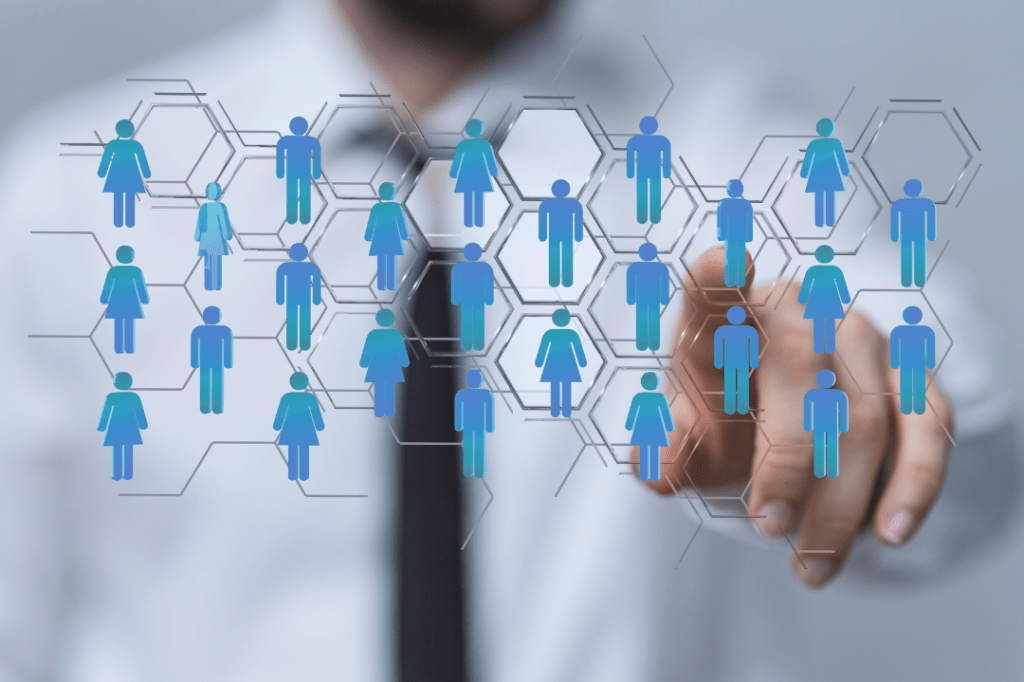 When you've got answers to the above question, it is time to pick your group name. One excellent practice is combining your topic with your target audience.
For instance, your group name could be "Recruitment – For Human Resource Managers."
After setting up your LinkedIn group, you should start posting content to text people with similar interests. As the group membership grows, you can send personalized emails to convert group members into leads.
A personalized email makes your email feel human and memorable. You can use online tools like Hyperise to personalize your outreach emails on LinkedIn. A personalized email can include:
images or animated gifs
the specific results you can help them achieve
your image (from the live event)
your LinkedIn member's photo (from the live event)
Ideally, you want to follow up with a follow-up email after sending the first email. Your follow-up email should tell your prospects the benefits they can expect and how they will help their business.
From this time on you can continue to drop tips on how your prospect can solve their problems and accomplish their goals.
You can guide them towards purchasing when you have developed a consistent connection. The best approach is to schedule a call where you can answer questions and help them decide to make a purchase.
You can use online tools like Appointlet to automate the entire appointment-booking process.
There are many great benefits of hosting a live event. These include
The first requirement for hosting a LinkedIn live event is to apply for LinkedIn Live. LinkedIn Live is an exclusive platform that allows you to host live events through your company page.
After you get access, select "Create an Event" from your company page's admin tools.
Enter necessary information like event name, time, date, and a description. You can also tag speakers and attendees.
An alternative to LinkedIn live is hosting a live event through a third-party platform. All you need to do is click the "Create an Event" on LinkedIn, enter the necessary information and share your event link with your connections and group members.
Spend some time practicing your introductory and other aspects of the program. People will often decide if they should stay for a live event within 30 seconds of joining the event.
5. Leverage Content marketing on LinkedIn
LinkedIn offers many content marketing options. You can share articles, videos, feed posts, images, podcasts, live events and more. You should pick two or three types that align with your target audience.
To do this, you need an adequately defined content marketing strategy that highlights your marketing goals, priorities, target audience, content source and performance measurement metric.
Here are four easy steps to help you create a LinkedIn content marketing strategy:
Define your objective: You need to state the motive for your content. It could create a community of loyal customers, get people to sign up for demos and trials, boost lead conversion, and get more subscribers to your email list. So, you could begin with one goal and build up to the second objective after a few years.
Create topics for content: Ideally, your content should focus on questions people ask within your industry. You can choose to answer these questions in long-form articles or at a live event. You can combine both methods.
Create a content calendar: A content calendar is a schedule of the content you want to share. The calendar helps you stay consistent and also serves as a store for any future content ideas you may have. One excellent content calendar tool is Trello.
Create all-in-one content: Instead of creating content for each content type, you should create long-form content each week. You then repurpose this content for other types, such as short videos, infographics, live events and Q&As. Alternatively, you can host a weekly live event and repurpose it as a long-form article, infographic or video.
All great B2B LinkedIn marketing strategies have something in common: they center on creating meaningful, helpful and engaging connections and content.
Focus more on understanding what people need and helping them to meet their needs. You will earn their trust and find it easy to recommend your B2B services and products to them.
Want to cut through the guesswork and get sustainable results with your social media marketing? Schedule a complimentary meeting to help you analyze and optimize your marketing plan.